The Litostroj Group will reconstruct other turbines in Alabama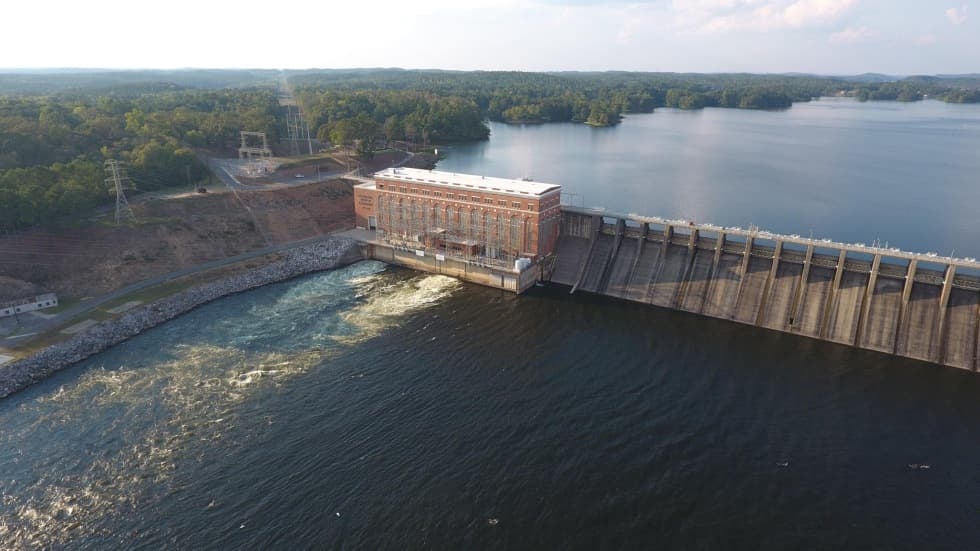 Litostroj Group, the world's leading manufacturer of turbines and other hydropower equipment, has won a contract for the reconstruction of three turbines at the Lay hydropower plant in the U.S. state of Alabama. The plant's operator, Alabama Power, has chosen to use Litostroj Group for a second time following a completion of refurbishments and upgrades to the Unit 5 turbine. In total, four of the six turbines at the hydropower plant, which have an installed capacity of 30.5 megawatts, will be modernized. The first of the refurbished turbines was successfully put into commercial operation at the end of last year.
"We really appreciate the trust in us that Alabama Power has manifested again. We take it as an appreciation of our previous work for the Lay hydropower plant, "said Pavel Váňa, CEO of Litostroj Group.
The delivery of a new runner with an innovative seven-blade hydraulic design was a part of the completed refurbishment of Unit 5. The final design was selected from two choices presented by Litostroj Engineering in Blansko, Czech Republic, and successfully passed tests in Litostroj Engineering's modern hydraulic laboratory. The production of the runner with a diameter of almost 4.5 meters was the responsibility of parent company Litostroj Power in Ljubljana, Slovenia.
Litostroj Group partnered with several American companies in the to complete reconstruction of the turbine and generator. The project was supervised and managed by Litostroj Hydro in Bromont, Canada and Litostroj U.S. in Birmingham, Alabama, Litostroj's branch office established to support U.S. customers.