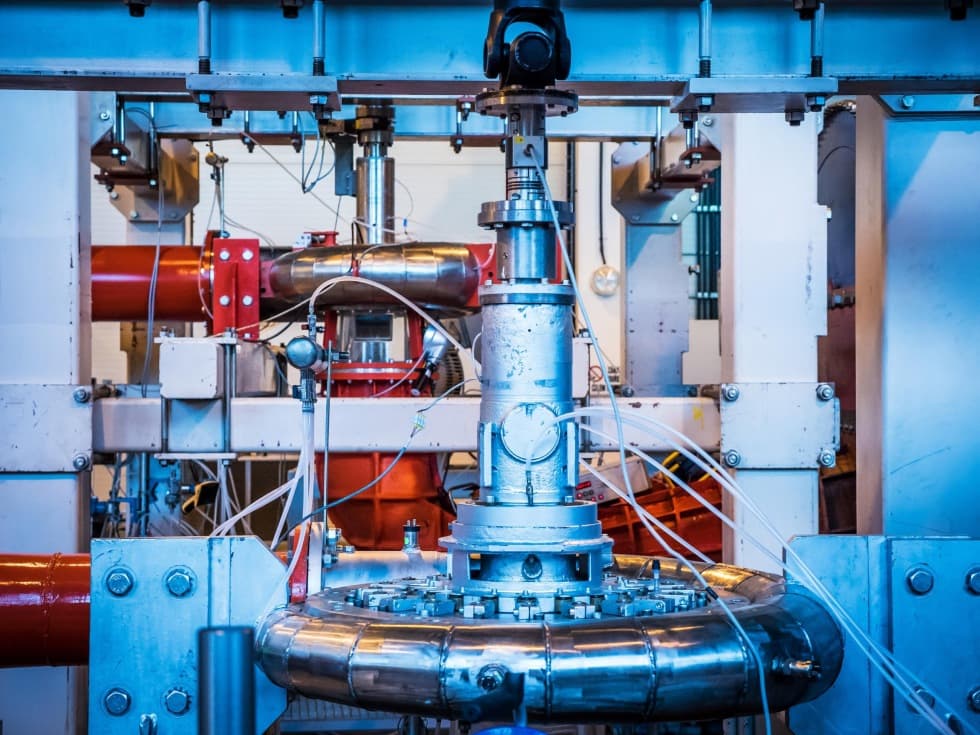 Measurement
of Energy
Quantities
Measurement
of Dynamic
Quantities
Measurement
of Power
Quantities
Evaluation of head, flow, moment and speed; determination of energetic characteristics and of efficiency
Evaluation of pressure pulsation; determination of frequency and amplitude characteristics
Evaluation of moments acting on blades and axial forces; output usable for dimensioning of machine structures
Measurement of energy characteristics for different values of Thom coefficient; verification of the influence of the tailwater level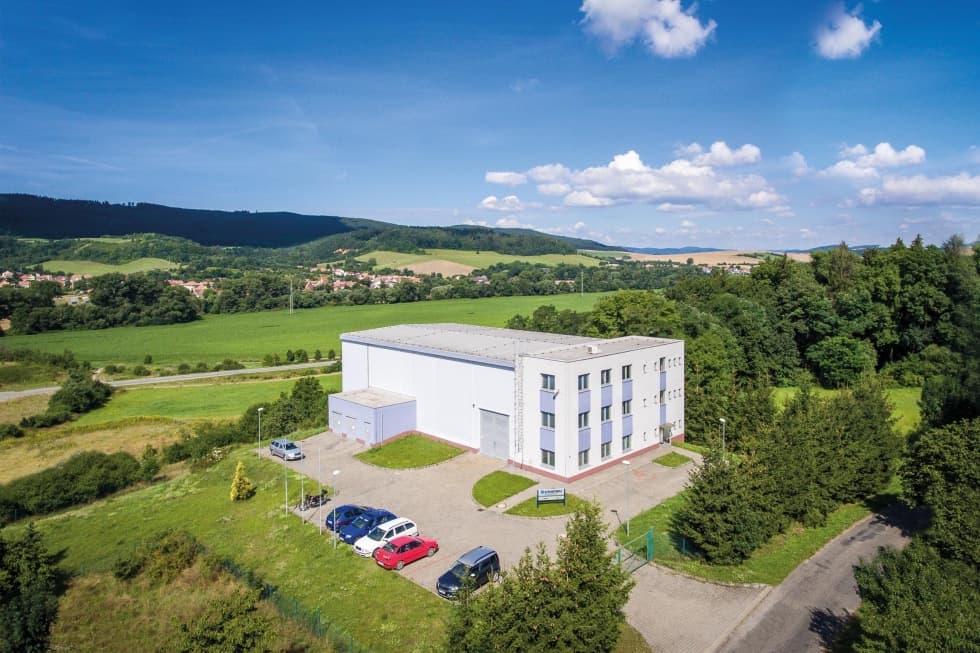 Hydraulic Laboratory
We consider the hydraulic laboratory to be the jewel of our company. It was put into operation at the end of 2011 as part of our strategic orientation, which consists not only of constructing and designing but also of high-quality experimental research and development. The laboratory allows testing of new hydraulic solutions on physical models of hydraulic machines before launching the actual production of water turbines, pumping turbines and pumps. Thanks to the hydraulic laboratory, we are able – in cooperation with our partners – to supply hydraulic machines of a world-class quality.
Tests in our laboratory serve to verify technologies for power engineering and agriculture far abroad. The irrigation pump model tests for the Gangaram Pumping Station in India, the Francis turbine model tests for the Toro 3 Hydropower Plant in Costa Rica, and the turbine model tests for the new Karakurt Hydropower Plant in Turkey have taken place here.
We have also tested a new hydraulic solution for the largest Czech hydro energy source – the Dlouhé Stráně Pumped-storage Hydropower Plant in Jeseníky. Specifically, we verified the parameters of the new runner of the reversible Francis turbine – the largest in Europe.
Other projects in which our laboratory has participated concerned hydraulic machines in India, Sweden, Finland, Norway, Slovenia, Costa Rica, Ecuador, and other countries.
The laboratory has two universal testing rigs, which allows independent measurement of two models of hydraulic machines in vertical or horizontal assembly.
In 2011 – the year the hydraulic laboratory began to operate – the laboratory won second place in the Hi-Tech Property Category in the Business Property Competition organised by the Business and Investment Development Agency CzechInvest.